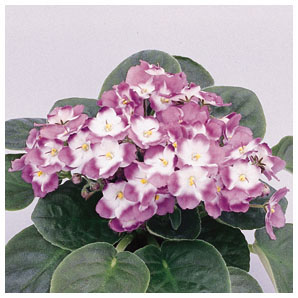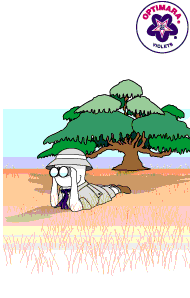 Optimara Van Gogh
Variety Number: 726

Series: Artist's Palette

Pot Size: 4-inch medium standard

Bloom Type: Single
Bloom Color: Bi-color, purple and white

Leaf Type: Plain
Leaf Color: Medium green

Year Introduced: 1995
Year Revised: NA

AVSA Registration Number: 8338

Patent Number: 10,509

Additional Comments: Named for the Dutch impressionist painter, Vincent van Gogh.
Copyright 1999 Optimara/Holtkamp Greenhouses, Inc. Nashville, Tennessee. Optimara Field Guide is a trademark of Holtkamp Greenhouses, Inc. Optimara and the Optimara logo are trademarks of International Plant Breeding, A.G., Switzerland.